Let the Sun Shine In! No more winter-gray skies, its time for spring sunshine! Show off your sunny colors in shades from yellow to orange.

A 1950's Gigi Young party dress for a 38" bust from
CORSETS AND CRINOLINES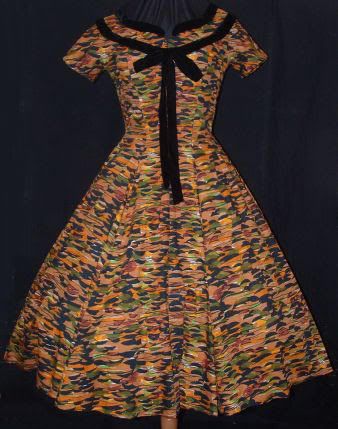 1965 Rudi Gernreich orange & purple paisley silk cocktail mini dress from GLAMOUR SAVVY
Flirty checked 60s swimsuit from KITSCH N COLLECTIBLES on etsy
Find more sun worshipping vintage wear from VFG members on the VINTAGE FASHION GUILD FASHION PARADE!!