Splurge!! One spectacular piece to start your year with a bang. You deserve it!
Stunning 20s dress- all sequins in old gold, hot pink, black, white and mercury silver seed beads. From
PAST PERFECT VINTAGE
Spectacular vintage 1960S ballroom dress, this will certainly blow the January blues away! From WONDERFULLY QUIRKY on Ruby Lane
50's Shaheen holomu'u with a fishtail back hem from TERESA'S TREASURES on eBay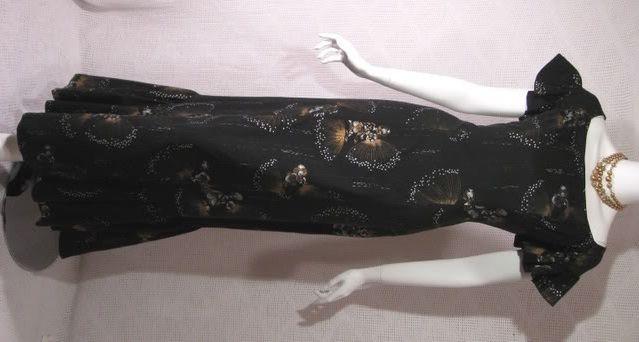 Pamper yourself with more splurge-worthy vintage from the sellers on the VINTAGE FASHION GUILD FASHION PARADE!